UPDATE:  Hiking trails in Washington, on the north side of the Columbia River, are all OPEN!  Please explore this section for suggestions on many beautiful hikes including those with views of the river, waterfalls, wildflowers and more.
Due to the Eagle Creek Fire, most National Forest System lands in the Columbia River Gorge National Scenic Area south of the Columbia River (Oregon), east of Sandy River Delta, north of the National Scenic Area boundary, and west of Hood River have a legal closure in effect until further notice.  Click here for a printable list of closed recreation sites in Oregon.  (As of February 2018.)
Numerous trail and recreation areas in and around the Gorge remain available to explore.  Friends of the Columbia Gorge are a great resource with trail details  for Washington and the eastern end of the Gorge in Oregon.  Click here to find out more.
Guide to Hiking Levels
Before you hit the trail, it's important to research the difficulty level to ensure it will give you the experience you're looking for.
Easy: Level to gently rolling terrain and incline. Easy hiking. Requires limited skill and has minimal physical challenges.
Moderate: Easy hiking that involves an increase in mileage and elevation gain.
More Difficult: Vigorous hiking with moderate hills and slopes. Requires a moderate skill level and provides a moderate physical challenge.
Most Difficult: Requires a high degree of skill and provides a lot of physical challenge. Steep grades, narrow tread widths, low levels of maintenance could arise. May require stepping over logs or traversing steep slopes or stream fords. Suitable for experienced hikers in good physical condition.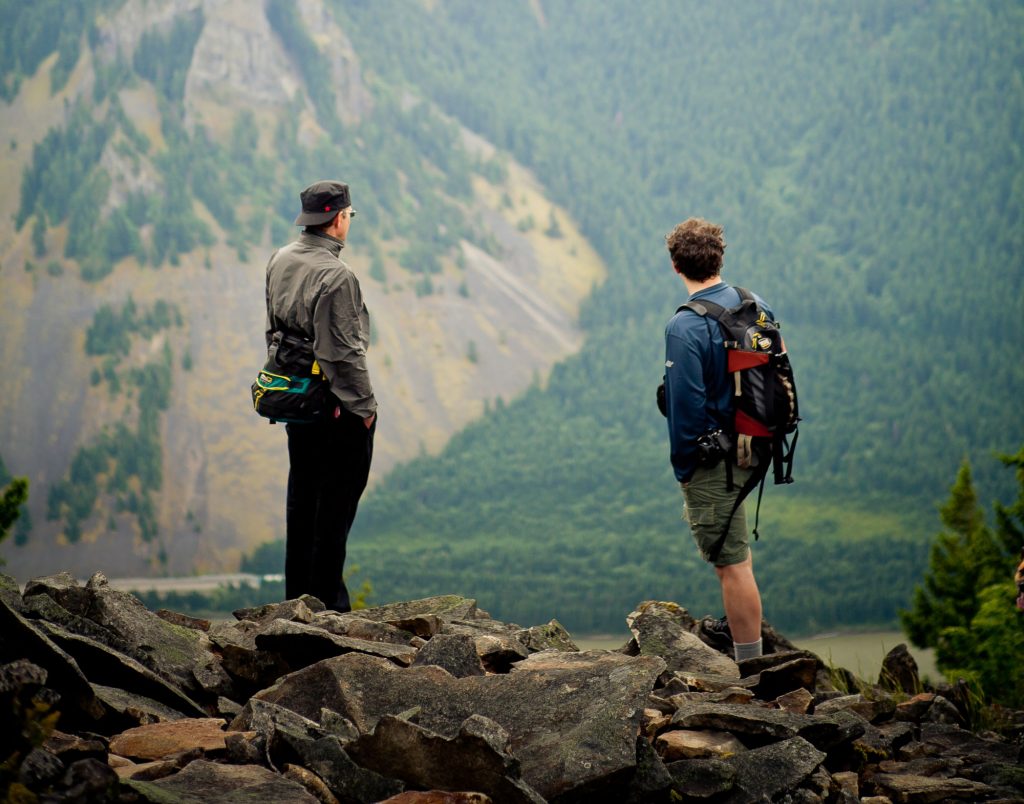 Don't Forget! A NW Forest Pass is required for most trails and fee sites in the Columbia River Gorge National Scenic Area and Gifford Pinchot National Forest. A Discover Pass is required for all trails or fee sites in Washougal State Parks.
*NW Forest Passes can be purchased at the Skamania County Chamber of Commerce and local convenience stores. The Washington State Discover Pass can be purchased at Beacon Rock State Park and local convenience stores.*