Guide to Hiking Levels
Before you hit the trail, it's important to research the difficulty level to ensure it will give you the experience you're looking for.
Easy: Level to gently rolling terrain and incline. Easy hiking. Requires limited skill and has minimal physical challenges.
Moderate: Easy hiking that involves an increase in mileage and elevation gain.
More Difficult: Vigorous hiking with moderate hills and slopes. Requires a moderate skill level and provides a moderate physical challenge.
Most Difficult: Requires a high degree of skill and provides a lot of physical challenge. Steep grades, narrow tread widths, low levels of maintenance could arise. May require stepping over logs or traversing steep slopes or stream fords. Suitable for experienced hikers in good physical condition.
Did you enjoy your hike in the Columbia River Gorge?  If so, you can give back to our community to help support responsible and sustainable tourism!  "Pledge for the Wild" is proactively sharing outdoor principles and responsible tourism tips while creating a direct channel to give back locally through online donation or text-to-donate.  Each donation is sent directly to the community non-profit partner of choice.  To donate to the Columbia River Gorge region, visit https://www.pledgewild.com/columbia-river-gorge-or-wa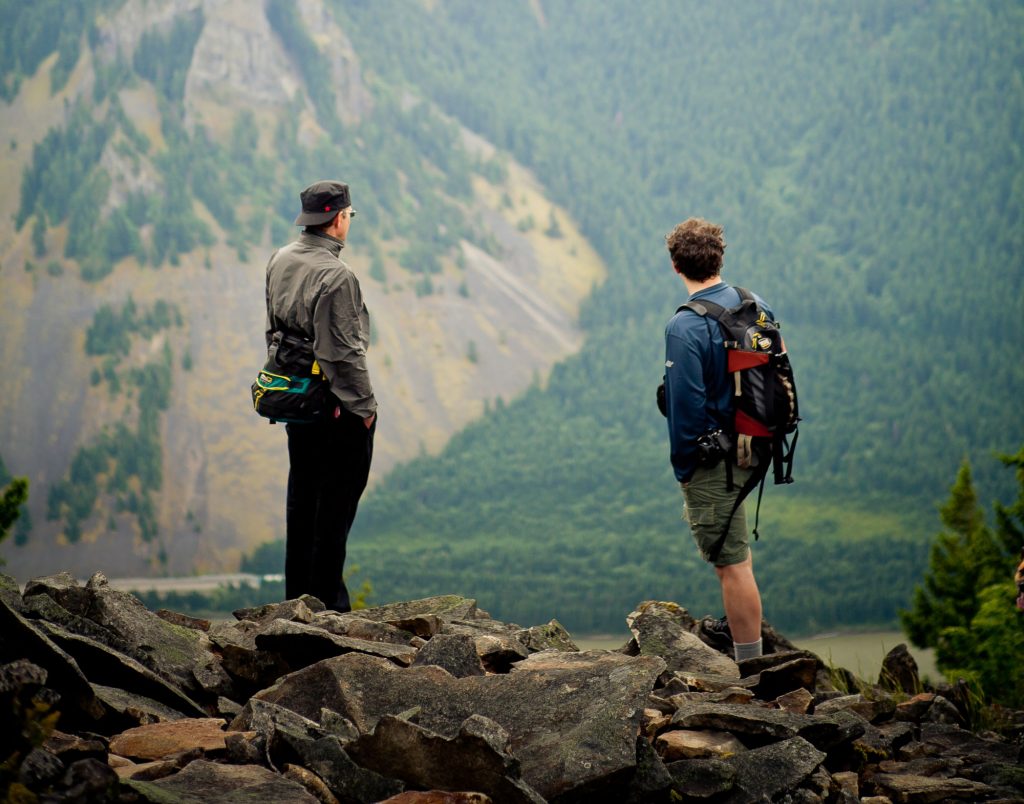 Don't Forget! A NW Forest Pass is required for most trails and fee sites in the Columbia River Gorge National Scenic Area and Gifford Pinchot National Forest. A Discover Pass is required for all trails or fee sites in Washougal State Parks.
*NW Forest Passes can be purchased at the Skamania County Chamber of Commerce and local convenience stores. The Washington State Discover Pass can be purchased at Beacon Rock State Park and local convenience stores.*