Columbia River Gorge ... and So Much More!
Every year visitors arrive in Skamania County asking, "Where is the Gorge?" Some people think there is a "gorge" which they can hike through or drive to, not realizing they are in the Gorge.  Up to 4,000 feet deep, the Columbia River Gorge stretches for more than 80 miles as the Columbia River winds westward through the Cascade Range, forming the boundary between Washington to the north and Oregon to the south. The Columbia River Basin is North America's fourth largest, draining about 250,000 square miles and extending throughout the Pacific Northwest and into Canada.
To answer the specific question, "Where is Skamania County?" one would respond … it is in the heart of the Gorge! Located in southwestern Washington, 45 miles east of Portland, Oregon or Vancouver, Washington, Skamania County is accessible by I-84 in Oregon and crossing the Bridge of the Gods at Cascade Locks or via Highway 14 on the Washington side of the river. You can also reach Highway 14 by crossing the Hood River Bridge at the east end of the County. We are bordered by the Washougal River to the west, the White Salmon River to the east, the Columbia River to the south and the Mt. St. Helens National Volcanic Monument to the north. The Gifford Pinchot National Forest occupies 80% of the county's land mass. The population centers are located near the river in Stevenson, North Bonneville and Carson.
For those visitors coming from the Portland area, someone phrased it beautifully …. "if you want to get to heaven in less than an hour, you have to cross the Bridge of the Gods". Skamania County is rich in heritage, surrounded by beauty. Come, visit, and Experience Skamania!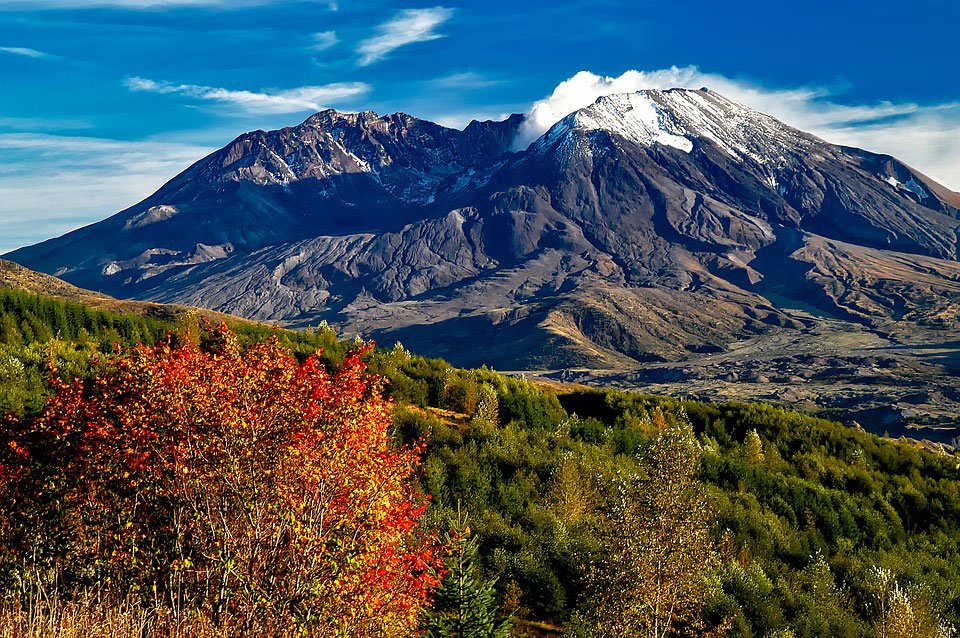 Did You Know? You can find state-of-the-art conference facilities, a PGA-certified golf course, world-class cuisine, luxurious spa services, breathtaking views and so much more all within 45 minutes of the Portland International Airport at Skamania Lodge?
More Places to Stay …
Did You Know? You can experience the Columbia River Gorge without a car?  Explore the area by foot, bike, bus or train!  For more on car free travel: www.columbiagorgecarfree.com/welcome